Bang & Olufsen
Bang & Olufsen ist ein dänisches High-End-Unternehmen der Unterhaltungselektronik, das Audioprodukte, Fernsehgeräte und Telefone entwickelt und herstellt. Entdecken Sie das luxuriöse Design von B&O bei Stereolautsprechern und Heimlautsprechersystemen die technologische Spitzenleistungen mit emotionaler Anziehungskraft verbinden. Genießen Sie die tragbaren Bluetooth-Lautsprechern den besten Sound für unterwegs, oder das elegante Design für Zuhause. Mit den Bang und Olufsen Soundanlagen, oder Musikboxen wird jede Grill- oder Kochparty zu einem unvergesslichen Abend.
Empty category
There are no products in this category.
<transcy>Customer service</transcy>
We are available to answer your questions from Monday to Friday.
Europe-wide delivery
No matter where you are, we'll deliver your order to you.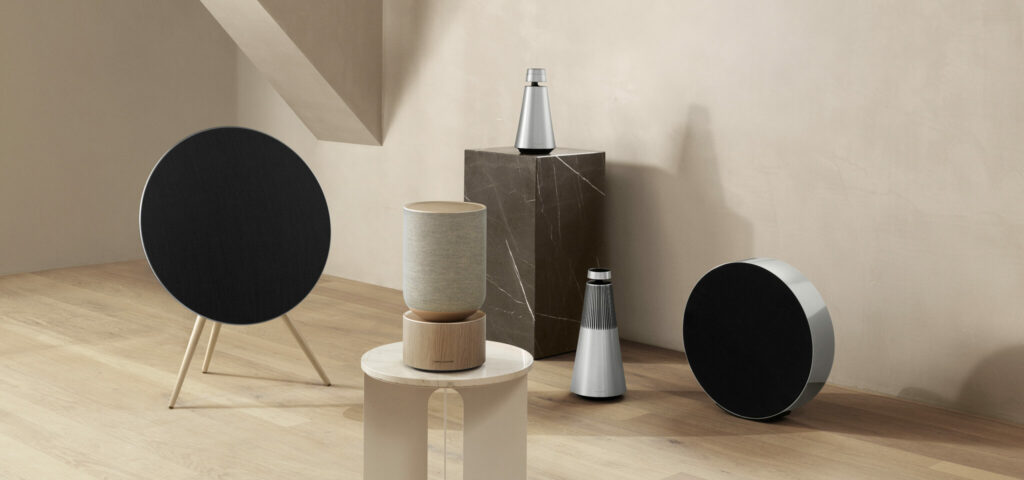 Join the Realview Digital family.
Promotions, new products and sales. Straight to your inbox.